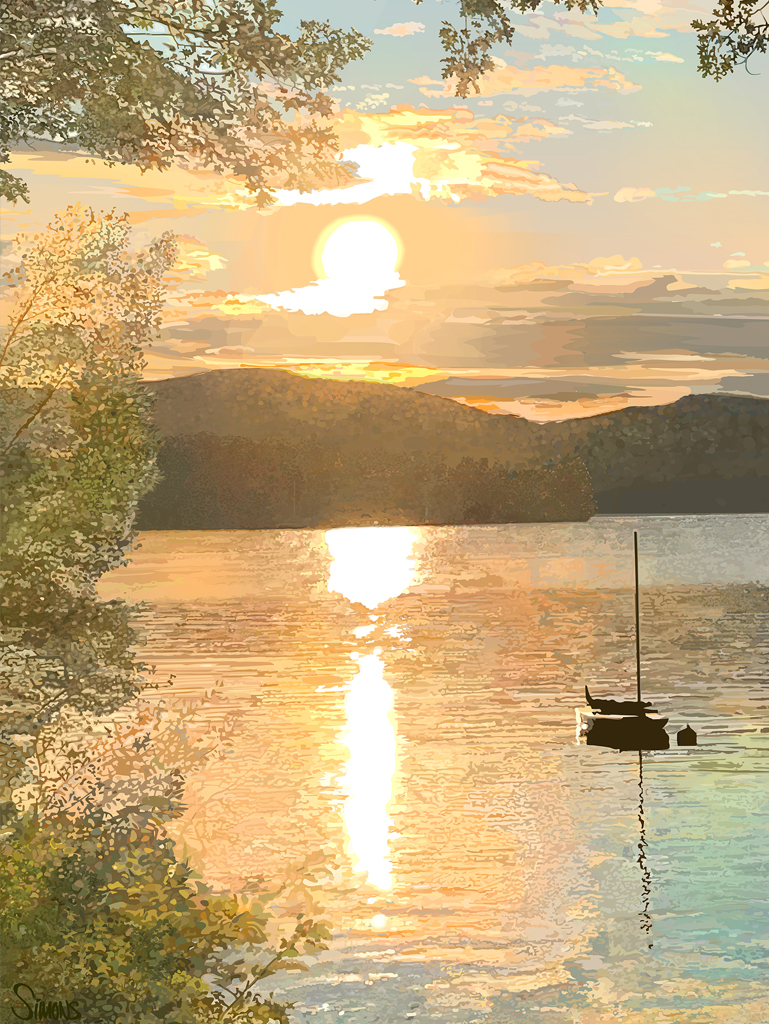 Squam Lake, NH – We can't think of a better way to wake up than waking up to a golden morning sunrise on Squam Lake! An early morning sunrise on the lake can take your breath away. Waking up to the serenity and beauty of a quiet cove is the perfect beginning to the day ahead. You can find us most morning's enjoying coffee on the dock watching for loons, herons, ducks, and bald eagles. Off in the distance, we can see the early morning fisherman looking for bass, perch, or salmon.
Just north of Lake Winnipesaukee in the New Hampshire Lakes Region, lies Squam Lake. Squam was made popular by the movie "On Golden Pond" (filmed on Squam) featuring Henry Fonda, Katharine Hepburn, Jane Fonda, and Dabney Coleman. And no wonder! With golden morning sunrises and stunning sunsets throughout the year, there is absolutely no better place to wake up to a brand new day.
For our movie buff friends and followers, our friends at Experience Squam can take you on a customized tour of movie sights and introduce you to the Essence of Squam. And, if you want a more intimate experience, their Golden Pond tour and Golden Pond: Through the Writer's Eyes tour are unique experiences you won't soon forget.
Artist David Simons creates original artwork that is inspired by the New Hampshire Lakes Region, where he spends as much of his time as possible. His paintings, illustrations, and home products celebrate lake life and all of the ways to enjoy this beautiful environment. David likes to have the movie "On Golden Pond" on repeat in the background all summer long. And, much to the chagrin of his family, enjoys acting out many of the famous scenes from the movie.
Visit www.lakeandleisure.com for more information.